Orbsmart AM-1 Pro Airmouse
The Orbsmart AM-1 Pro is a wireless airmouse that combines a mouse, keyboard and microphone in one device. With this you can control the mouse pointer with simple hand movements and with the German keyboard on the back you can make all entries comfortably, e.g. from the sofa. The integrated LED backlight makes it easier to use, even in the dark, and an infrared learning function is also on board.
Highlights
Wireless Airmouse with keyboard + microphone + infrared learning function
Wireless connection (2.4GHz) via a USB dongle
With German layout (QWERTZ) including special keys
LED backlight / range up to 10 meters / autosleep function
Fully compatible with Android / Windows / MAC / Linux
Specs
Receiver (dongle): Nano style
Connection: with USB2.0 above
RF mode: 2.4GHz GFSK
Transmission distance: up to 10 meters
Transmission power: Less than +4db
Sleeping current class1: 22Ua
Operation voltage: 3V
Operating current: <35Ma
Product weight: 92g (Not contains battery)
Product size: 168*50*16.5mm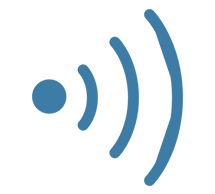 With the integrated gyro sensor, the mouse pointer can be controlled with hand movements (similar to the Wii). With the 2.4GHz technology, the range is up to 10 meters.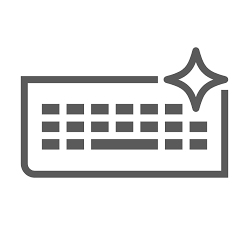 Thanks to the integrated LED backlight (on both sides), the Orbsmart AM-1 Pro mini keyboard can also be used excellently in the dark. To save battery power, it automatically turns off after 5 seconds (without use).

Infrared learning function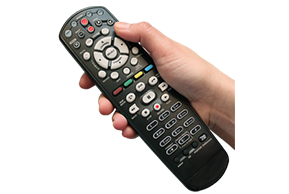 Less remote controls in the living room: the infrared learning function makes it possible to teach buttons from almost any normal infrared remote control (TV, Smart TV box, receiver, etc.). E.g. on/off, play/pause, source etc. Up to four buttons are available on the top.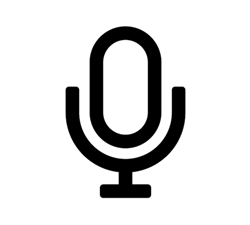 Thanks to the integrated microphone, you can also easily control all devices using voice commands (if supported by your operating system). Alternatively, entire VOIP calls can also be made, e.g. via Skype. You don't need to buy any additional hardware.