Orbsmart H-01
Orbsmart H-01 is a modern 4K (Ultra-HD) media player based on Android. The chipset, which is specially optimized for media playback, supports playback of 4K (Ultra HD) incl. HDR10 and 3D movies (3D BD-ISOs) including the latest 7.1 HD audio formats. Apps can be easily installed with the preloaded Google Play Store. Turn your living room into the ultimate home theater!
Highlights
Modern media player based on Android
Supports playback of 4K (Ultra-HD) videos (incl. 10-bit HDR)
Supports playback of 3D Full HD movies (3D Blu-ray ISOs)
Supports 7.1 HD audio formats (DTS-HD / DTS:X, Dolby True-HD)
Quad Core Cortex-A53 Processor / 2GB DDR4 RAM / 16GB int. Memory
Full Google Play Store access / Pre-rooted / CEC support
Gigabit LAN / dual-band WLAN b/g/n/ac (2.4/5GHz) / Bluetooth 4.0
HDMI 2.0 OUT/IN / external SATA 3.0 (up to 6TB) / USB 3.0
Specs
RTD1295 Quad Core Cortex-A53 CPU
Mali-T820 GPU
2GB DDR4 RAM Memory
16GB internal memory
Android 6.0 (Marshmallow)
WLAN 802.11b/g/n/ac (2.4/5 GHz)
1000 Mbit LAN
Bluetooth 4.0
1x HDMI 2.0 Out
1x HDMI 2.0 IN
1x USB 3.0
2x USB 2.0
1x SD slot
1x Optical S/PDIF
1x AV-Out
1x external SATA 3.0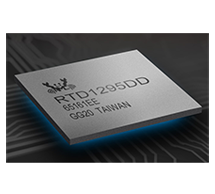 Im lüfterlosen Orbsmart H-01 ist eine aktuelle und starke Hardware verbaut. Der Cortex-A53 Quad Core Prozessor und 2GB DDR4 RAM Arbeitsspeicher ermöglichen eine schnelle und flüssige Bedienung, selbst für  ultra-hochauflösende Videos oder parallel laufende Anwendungen. Es stehen Ihnen außerdem knapp 14GB freier Speicher zur Verfügung. Durch eine SD-Karte ist dieser um bis zu 32GB erweiterbar.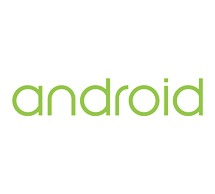 Als Betriebssystem kommt eine vollwertige Android 6.0 (Marshmallow) Version zum Einsatz. Diese zeichnet sich besonders durch Ihre Stabilität und Geschwindigkeit aus. Die speziell für Fernseher optimierte Oberfläche bietet eine einfache und intuitive Bedienung. Selbst aktuelle Smart-TVs können mit derart vielfältigen Funktionsmöglichkeiten nicht mithalten. Genießen Sie komfortabel an Ihrem TV genau die Inhalte die Sie möchten!

4K (Ultra HD) Media Player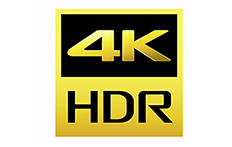 Genießen Sie Ihre Filme und Videos in ultra-hochauflösender 4K (Ultra-HD) & Full HD Qualität. Als einer der wenigen Media Player am Markt unterstützt der H-01 das Abspielen von 4K (UHD) Videos inkl. 8 & 10-Bit HDR (High Dynamic Range) von einer Festplatte oder aus dem Heimnetzwerk (z.B. NAS). Er ist ein ausgezeichneter Media Player der extrem viele Video -und Audioformate unterstützt (inklusive 23,976 & 24p Auto-framerate Support)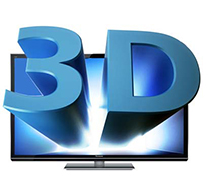 Neben 4K Videos werden im Gegensatz zu vielen anderen Android Mediaplayern neben 3D SBS/TAB/OU auch 3D Blu-ray ISOs (mit BD-Lite Menü)  problemlos abgespielt. Auch werden fast alle populären Videoformate unterstützt wie MKV, MP4, AVI, TS und hochwertige Audioformate wie FLAC, MP3, WMA oder AAC.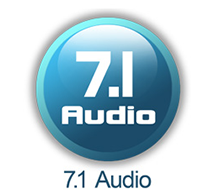 Beeindruckender Surround-Sound für Ihr Heimkino: genießen Sie die volle Unterstützung von nahezu allen 7.1 HD-Audio-Standards (passthrough & downmix) inklusive der aktuellsten Formate (DTS, DTS-HD HR, DTS-HD MA, DTS:X, AC3/Dolby Digital, Digital Plus / Atmos). Ebenso besitzt er die Fähigkeit Ultra High Quality-Formate wie 24bit 192KHz FLAC abzuspielen.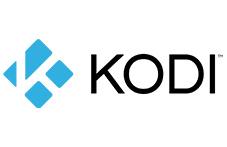 KODI (ehemals XBMC) bringt das äußerst beliebte Media Center zu Android! Mit der vorinstallierten KODI-Version haben Sie Zugriff auf das umfangreiche Media Interface mit allem was dazugehört: automatisierter Download von Moviecovers & detaillierten Filminformationen, Genresortierung, etc. Außerdem haben Sie Zugang zu Internetportalen wie z.B. Youtube oder tausenden andere Mediatheken.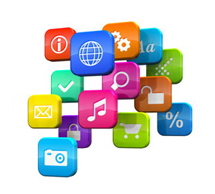 Dank dem Android Betriebsystem haben Sie vollen Zugang zum vorinstallierten Play Store mit einer Auswahl an Millionen von Apps. Auf Wunsch können Sie beliebig Ihre Lieblings-Apps installieren und nutzen. Auch nicht im Play Store verfügbare Apps lassen sich einfach per .apk-Datei manuell installieren.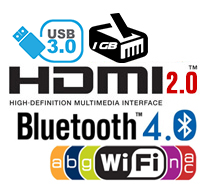 Die beiden externen WLAN-Antennen sorgen trotz des kompakten Gehäuses für einen ausgezeichneten Empfang und eine hohe Geschwindigkeit dank dem Dualband (2.4/5GHz) WLAN-ac Standards. Neben Bluetooth 4.0 stehen außerdem alle wichtigen Anschlüsse zur Verfügung: 3x USB (davon 1x USB 3.0), 1x HDMI OUT/IN 2.0a, 1x Optical (S/PDIF), 1x AV-Out und ein Gigabit-LAN Anschluss. Seitlich befindet sich außerdem noch ein externer SATA-Anschluss und ein SD-Kartenslot.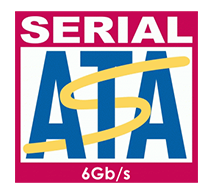 Am Orbsmart H-01 lassen sich dank dem externem SATA-Anschluss auch SATA-Festplatten direkt anschließen. Es ist kein zusätzlicher USB-Adapter oder HDD-Bay notwendig.
Lizenzinformationen & Haftungsausschluss zur Firmware
Dieses Produkt enthält Software, welche ganz oder teilweise als freie Software den Lizenzbedingungen der GNU General Public License, Version 2 (GPL2) unterliegt. Den Quellcode der Software senden wir Ihnen auf Anforderung auf einem handelsüblichen Datenträger zu, dessen Herstellungskosten wir im Gegenzug geltend machen. Bitte senden Sie uns hierzu Ihre Anfrage an: info@orbsmart.de. Den Copyright-Hinweis, den Lizenztext sowie den Haftungsausschluss finden Sie unter folgendem Links: hier oder hier.